Hey friends, happy Thursday! How's the week going so far? We have a pretty jam packed weekend coming up. We're celebrating FOUR birthdays. My mom, Ben's mom, and Ben's sister all share the same birthday – how crazy is that?! I'm so excited for the weekend to get here, but for now let's check out Beckham's full nursery tour!
Nursery Set Up
We waited until the last possible second to set up Beckham's nursery. During my pregnancy, life was super busy setting up our homestead. Between getting baby goats, raising baby chickens, planting the garden, building the goat house, and building the chicken coop, we didn't have much time (or the energy!) to set up Beckham's nursery. Plus, we were using his room as Finley's playroom at the time as well.
Preparing for baby #2 is also so different than preparing for baby #1. During my first pregnancy, I insisted on having Finley's nursery set up right away. This time around? We took a much more relaxed approach to nursery planning. We haven't been in a huge rush to finish decorating, but seeing as his nursery is almost finished, I wanted to share it with you all!
Nursery Tour
Ben and I keep joking that even though we spent barely any time planning Beckham's nursery, it somehow turned out to be one of our favorite rooms in the house. Strange how things always fall into place and work out, isn't it?
We transitioned Finley into a big girl bed before Beckham was born, so we moved her crib and glider into Beckham's room. We also decided to add a new custom closet with built in dresser drawers in Finley's room, so we moved her dresser into Beckham's room as well. Less furniture to purchase is always a win in my book!
Farm Animals & Bedding
Although we didn't plan a "theme" for Beckham's nursery, I knew that I wanted to somehow incorporate farm animals. I worked with an incredible artist on Etsy and she made us these darling watercolor farm animal prints for above his crib. She even customized a watercolor print of Henry and Marvin!
We purchased our crib bedding from Restoration Hardware. I absolutely love the french blue color, but holy moly it took forever to receive the bedding. After I received a few of the items, RH notified me that part of my order was backordered. The estimated ship date for the remaining items was delayed for months, so I finally cancelled the order and mixed and matched the bedding. Customer service came though and provided a huge discount though, so I'll still consider it a win!
Ben also installed this beautiful gray tongue and groove ceiling material in Beckham's room. I love  how it turned out.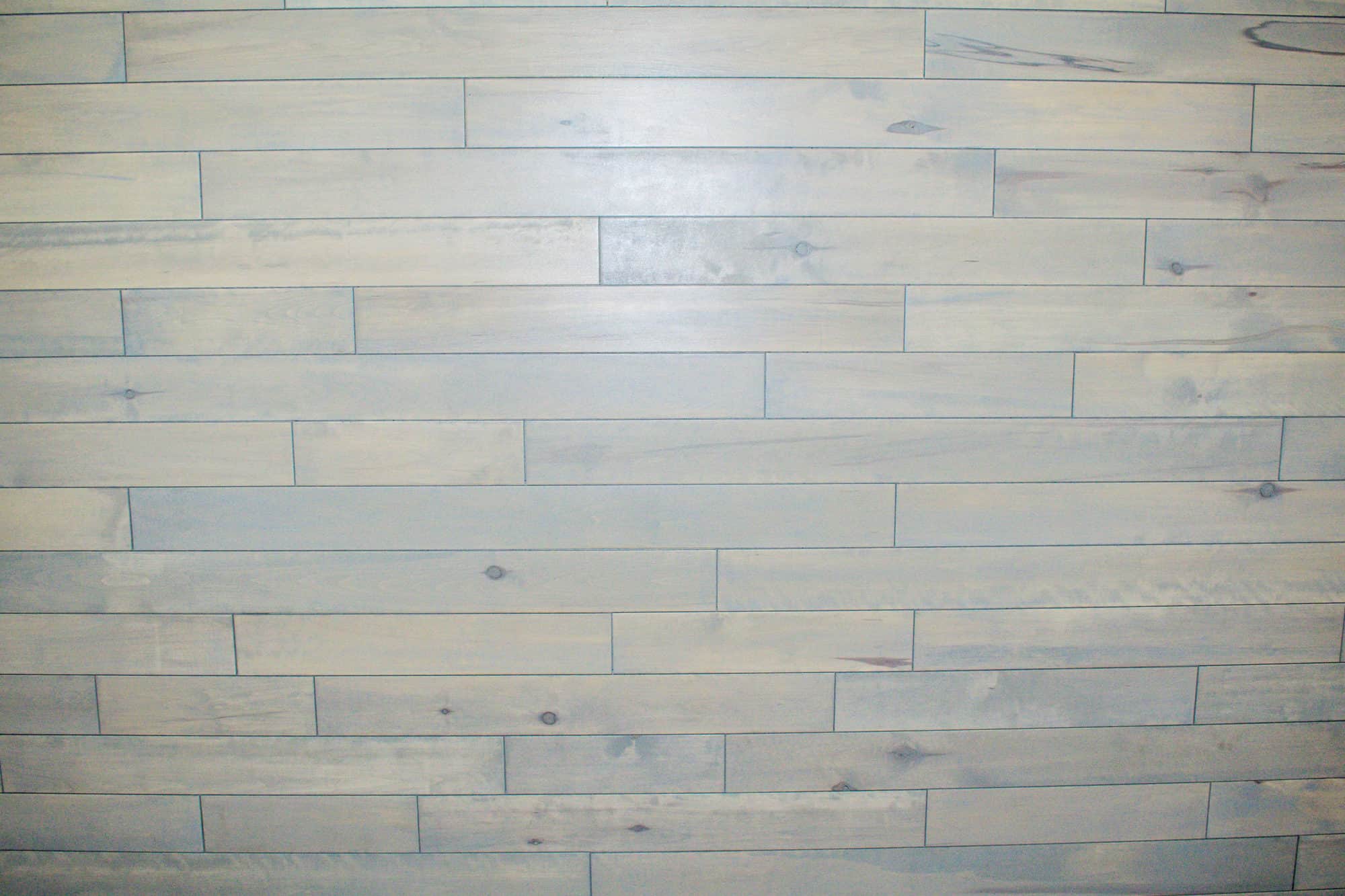 BGH baby
In case you didn't know, both Ben and his dad have the initials "BGH". The family company is also named "BGH Construction." We knew that if we had a boy, we wanted to carry the BGH tradition on… 🙂
Where to buy:
Nursery Tour: Questions
What "theme" would you choose for a nursery?
Have a wonderful weekend, friends. And as always, thanks Lindsey Kay Photography for such beautiful newborn photos!